Darwin Insigne Ricamonte
4107 CAVITE PHI
A
doodler
, potterhead, pianist, football fan. A servant. What you need to understand about me is that i'm a deeply emotional person. I don't need anyone to think i'm cool make me feel fine about myself. I rarely get angry. I rarely cry. I guess I do get excited a lot. ツ
The one who got away.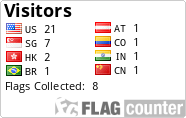 Since Sept. 29, 2012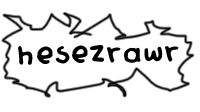 read more about this blog.

"And the blog is back, but not the blogger."
Thursday, October 18, 2012
Yung best friend mo na parang alarm clock.
| | |
| --- | --- |
| Tumugtog: | You're insecure, Don't know what for, You're turning heads when you walk through the door, Don't need make-up, To cover up.... *Chorus* |
| Ako: | (Kinapa kung nasan yung cellphone) Yes, Hello. Good morning. *Nagsasalita habang nakapikit* |
| Siya: | Good morning best bud. Sorry ngayon lang nakaload. Papasok nako. |
| Ako: | Wala yun. Ah sege ingat. Magrereview ka diba? |
| Siya: | Oo. Kakagising mo lang? |
| Ako: | Medyo kani-kanina lang. |
| Siya: | Bakit ang tagal mo sagutin? |
| Ako: | Natutulog pa kasi ako. (ang walang kwenta ko kausap) |
| Siya: | Sege bangon na. Ano oras pasok mo? |
| Ako: | Mamaya na tinatamad pako. 9:00am |
| Siya: | Mag 9 na kaya! Bangon na! |
| Ako: | Hindi pa kaya! *tumingin sa oras* Ayy oonga!!! Yaan mo na 10:30 am nako papasok. |
| Siya: | Bumangon kana. |
| Ako: | Oo mamaya. |
| Siya: | Ge na. Bumangon kana diyan. ... |
Friday, September 21, 2012
You may have to deal something today that you have been hoping to hold off a little longer on. But you realized, right now, that to get what you really want and achieve what is important to you, you may need to either streamline or eliminate something from your life. While this may be an attitude or a situation you have been forced into, it is likely a relationship that has either been holding you back or isn't moving forward itself. It is time to kick this relationship in the proverbial ass and get it moving. Start by speaking to the person in question and tell them what you will and will not tolerate. If they are on board then finally you will be moving forward but they are not or are filled with excuses, it is time to walk away and move on alone.
Saturday, September 1, 2012
Good morning :) Oh di ba ang sarap gumising kapag alam mong may mga taong naghihintay na gumising ka. Yung mga taong gumagawa ng effort para mapasaya ka. September na. Bagong buwan na naman. Sana magtuloy tuloy yung mga magagandang nangyayari. Lord, salamat po sa mga bago kong kaibigan. Amen.
Saturday, July 14, 2012
Sunday, December 11, 2011
Start your day with these 3 simple sentences.
Thank you.
I love you.
I'm sorry.
Monday, December 5, 2011
yung feeling na nagliilinis sila ng hallway tapos ako nagtu-tumblr lang.
Friday, December 2, 2011
Kung hinihintay mo yung taong tunay na magmamahal sayo, sandali lang naman kagigising ko lang!